Clown Cruise 2009 Clowns
Last year, I became a clown, Sir Toony Van Dukes. I booked a room on the Clown Cruise so I could have a fun vacation and continue to grow as a clown. I have put together pictures from the cruise. They are organized on three pages. One page with the clown activities, one with all of the clowns in costume, and one of the shore excursions and ship activities.
- Clown Activities - - Clowns in Costume - - Shore Excursions and Ship Activities -
- Section 1 - - Section 2 - - Section 3 -
Section 1
On Thursday, all of the clowns got dressed up for group pictures. We met in one of the bars first to discuss clown character development and have an open mic session. I got individual pictures of about half of the clowns before we headed down to the Plaza Deck for a group picture.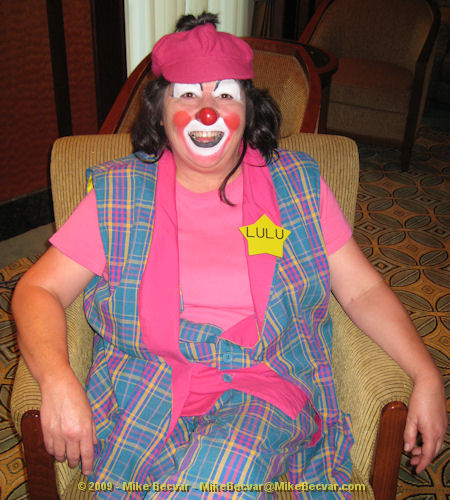 Lulu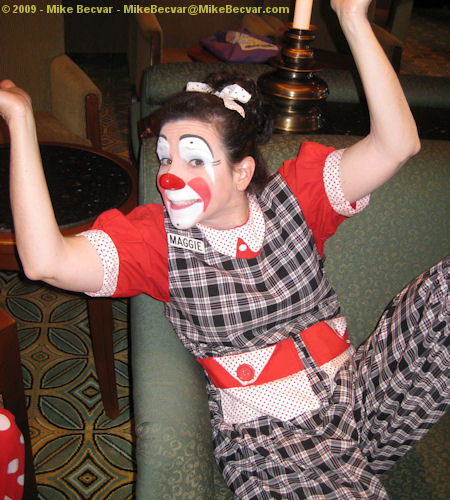 Maggie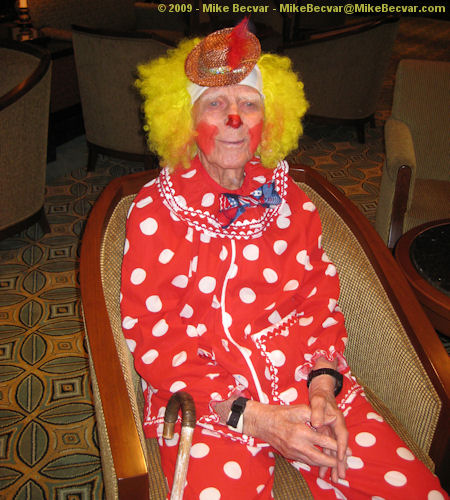 Johnny Lee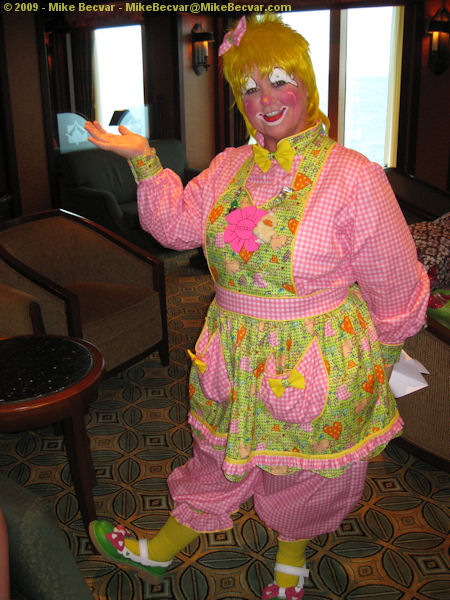 Pedals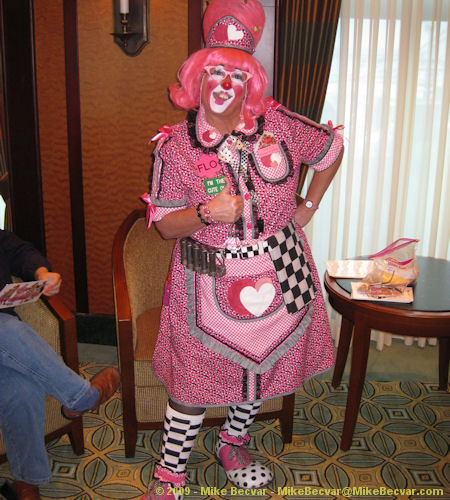 Flo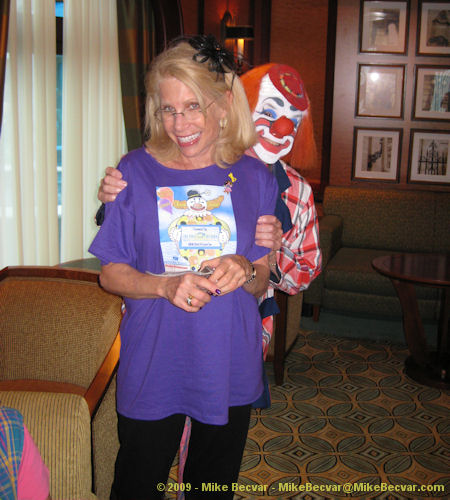 Mr Clown hiding behind Linda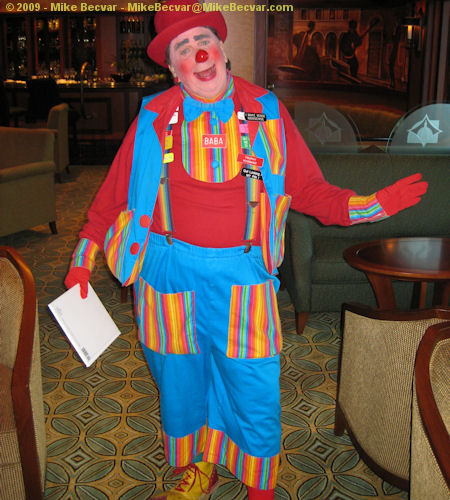 Ba Ba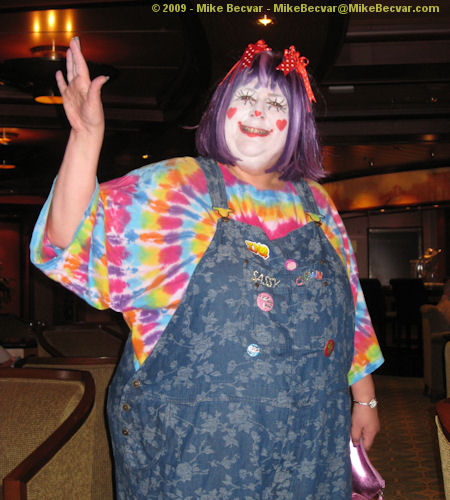 Sassy Clown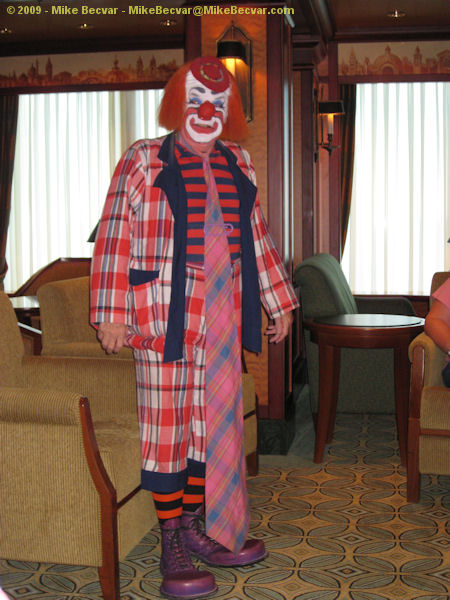 Mr. Clown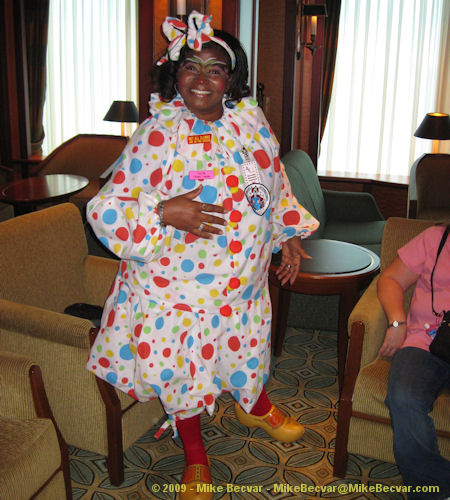 DK
Section 2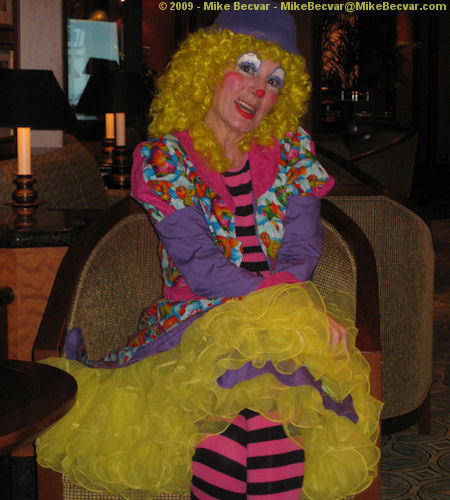 Beppie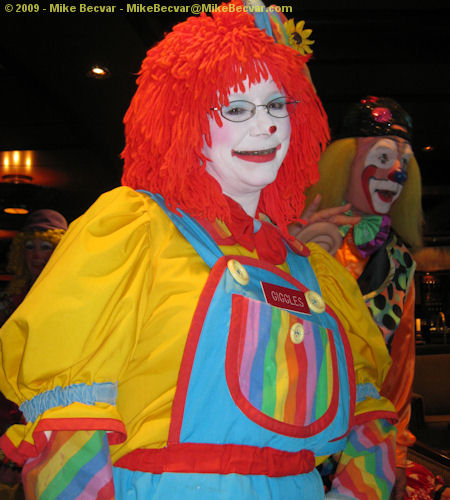 Giggles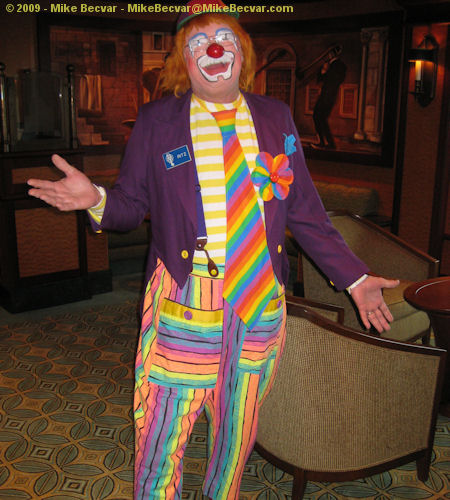 Ritz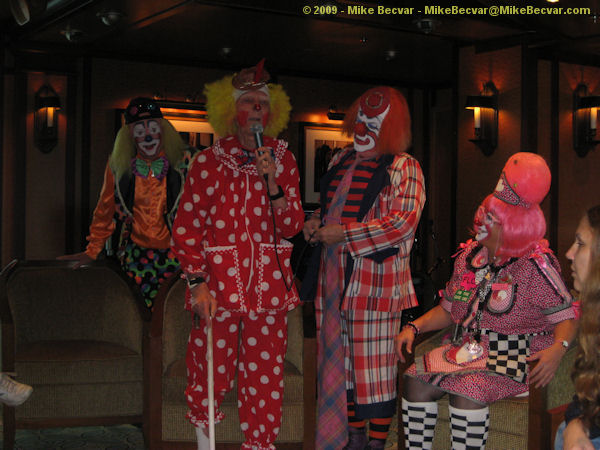 Johnny Lee telling how he became a clown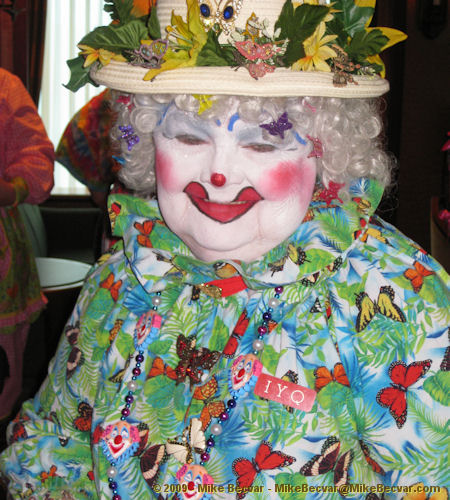 Butterfly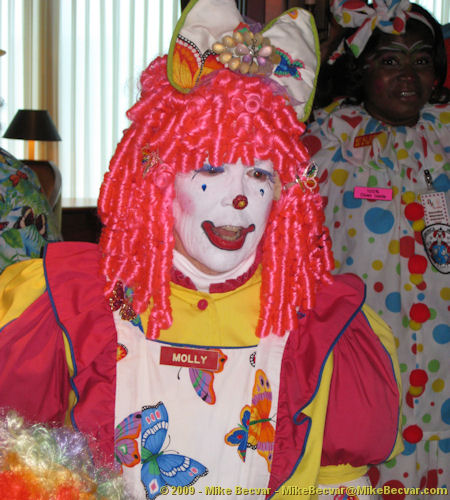 Molly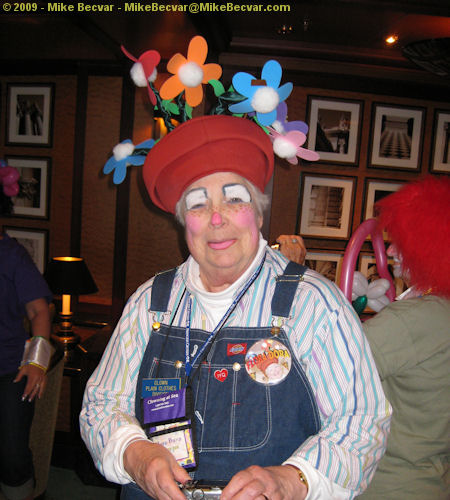 Flora Dora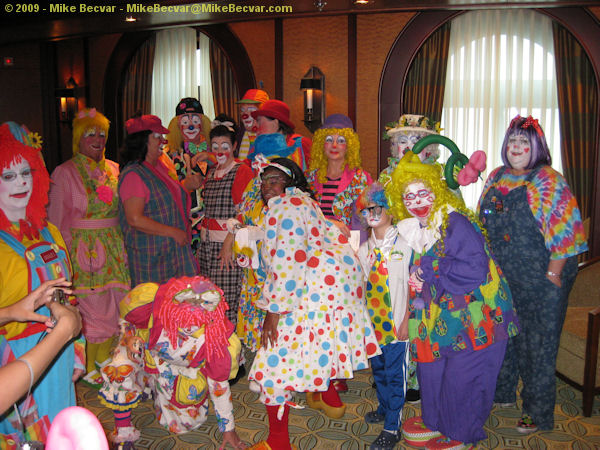 Group of clowns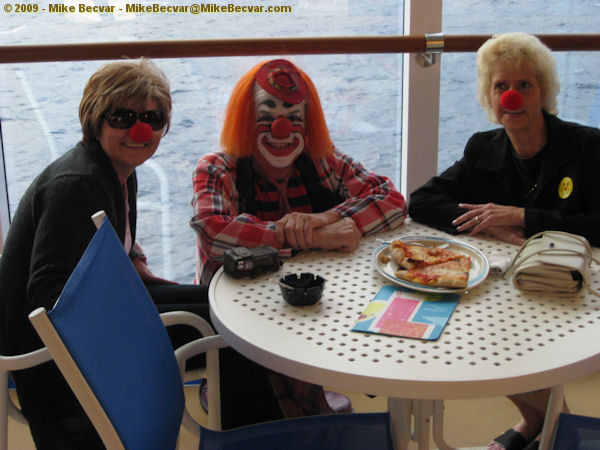 Mr Clown and two passengers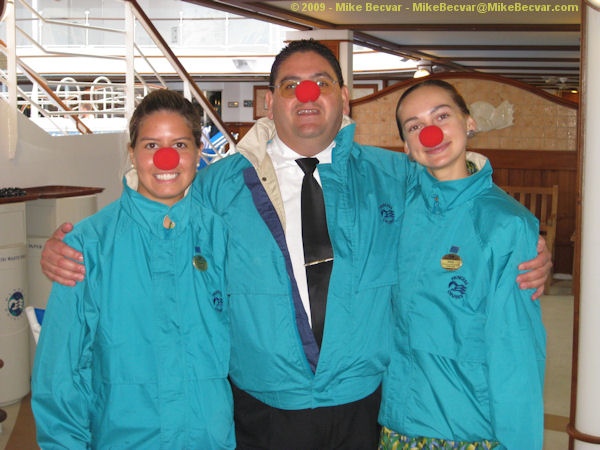 Cruise staff get into the clown spirit
Section 3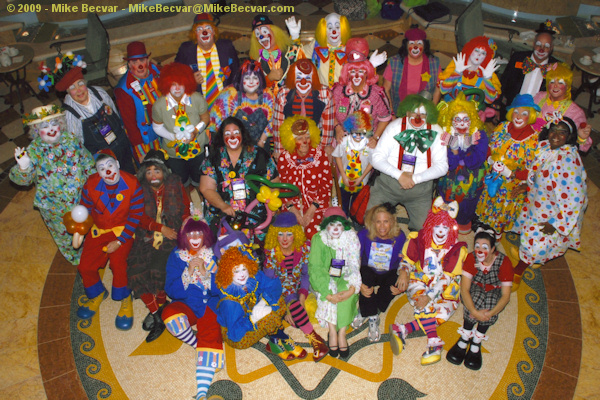 Group pictures of the clowns on the Clown Cruise 2009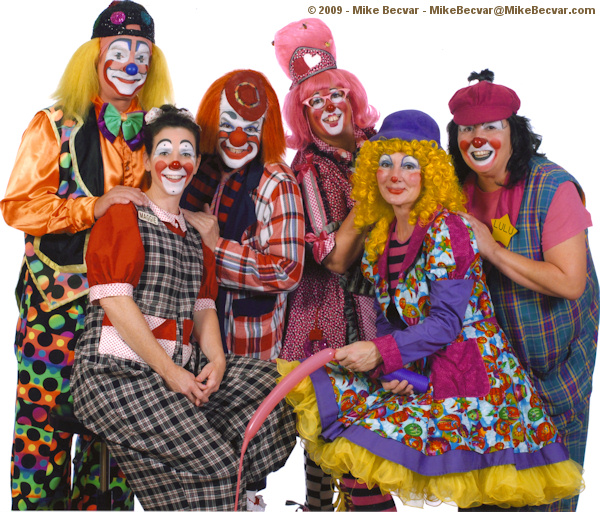 Clown Cruise Instructors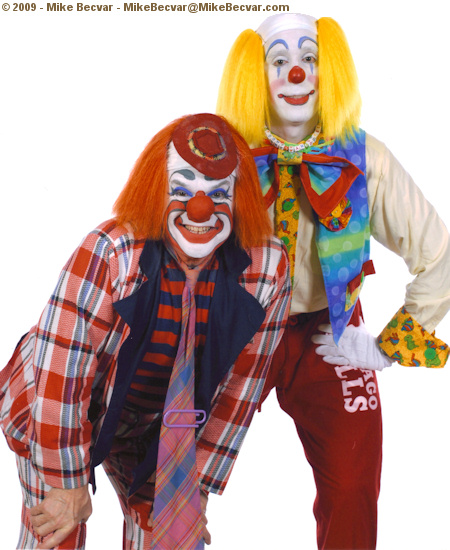 Mr. Clown and Sir Toony Van Dukes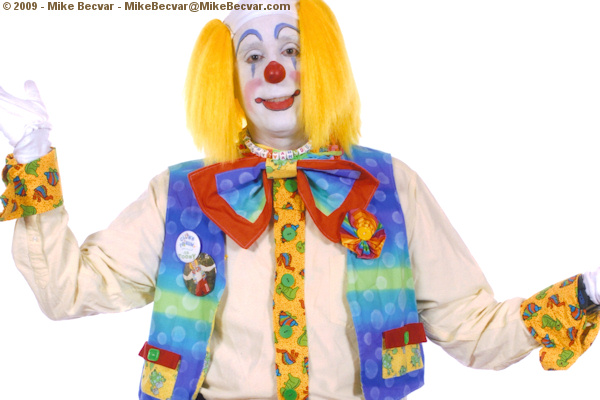 Sir Toony Van Dukes