About Mike Becvar
Multimedia, Web and eLearning Developer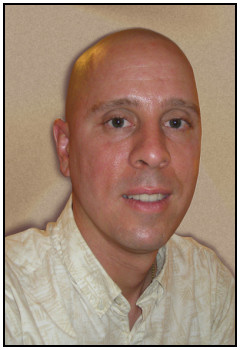 Mike Becvar -- MikeBecvar@MikeBecvar
I am a Senior multimedia, web and eLearning applications developer who has worked on a variety of interactive media and technology-based training projects. I have been working in the training development industry since 1996. I love challenges and opportunity where I can apply my multimedia development skills in new ways.
I have my own blog, Mike's Take on the World where I write about the various things I do.
Photographer
I enjoy photography and have been taking digital photos since January 2002 when I purchased my first digital camera. A few years ago, I took my first photography class. I learned a lot, but don't always take the time needed when taking pictures. I have taken thousands of pictures and try to document most of the fun stuff I do.
Actor
I have experience as an extra for several movies, TV series, and other productions. I got interested in becoming an actor a few years ago when I learned that the cast and crew from West Wing were using South Riding as a meeting place for scenes being filmed in Loudoun County.
In August 2007, I attended the New York Film Academy (NYFA) One-Week Acting Workshop at their Universal Studio California location. And, in February 2008, I started taking acting classes at the Studio Theatre in Washington, DC.
I have created photo galleries for some of my acting projects including:
I continue to take acting classes and watch for casting notices...
Take a look at my acting resume

Clown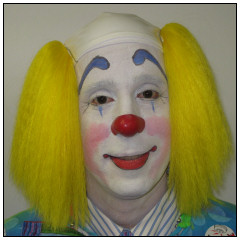 In 2008, I started clowning as Sir Toony Van Dukes. To get started, I signed up for Mooseburger Clown Arts Camp, joined the Clown Forum, Clowns of America International, and started working on my clown costume. I have also joined two local clown alleys, Just Clowning Around of Northern Virginia, Kapitol Klowns, and a local face painting jam. I continue to work on my clown skills and character. I would like to get better at juggling and I am learning how to ride a unicycle.
Take a look at Sir Toony's Website.
Thanks to my experiences as a clown, I have had the opportunity to participate in a variety of special events as Sir Toony including participating in the annual Fantasy Flight at Dulles Airport, marching in local parades, and face painting for charity events.