Mike Test Drives the smart fortwo

In April 2007, I reserved a 2008 smart fortwo PASSION from smart USA. At the beginning of August, 2007, they sent me an email saying that the "street smart" 2007 smart USA Road Show was coming to town. I made reservations to see the smart fortwo at Mercedes-Benz of Tysons Corner on Friday, August 17th after work.

The little cars seemed to make a big impression on the traffic around the dealership. I was able to take a 5 minute test drive of the car. The thing that surprised me the most was that I didn't feel like I was in a tiny car. The driver's seat is fairly roomy.
smart fortwo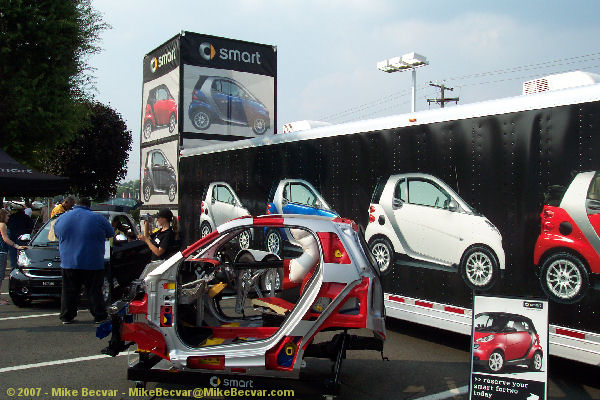 street smart event for the smart fortwo Mercedes-Benz of Tysons Corner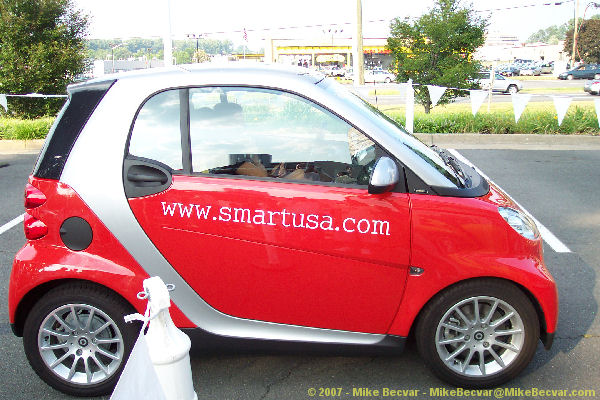 Red fortwo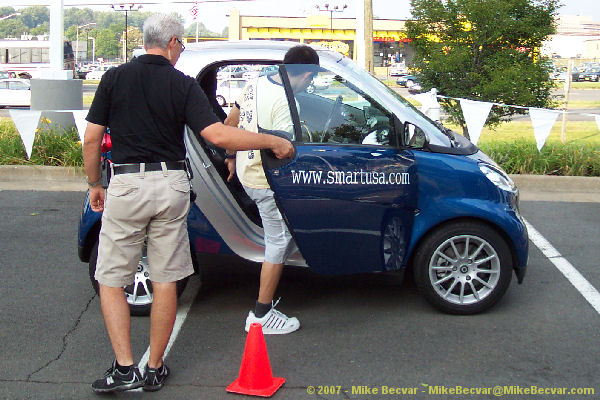 Fam getting in a blue fortwo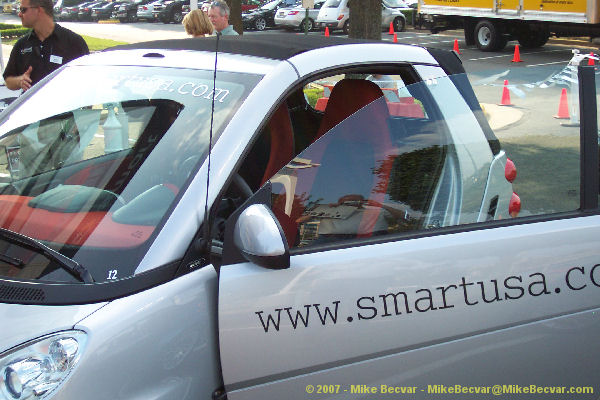 A silver fortwo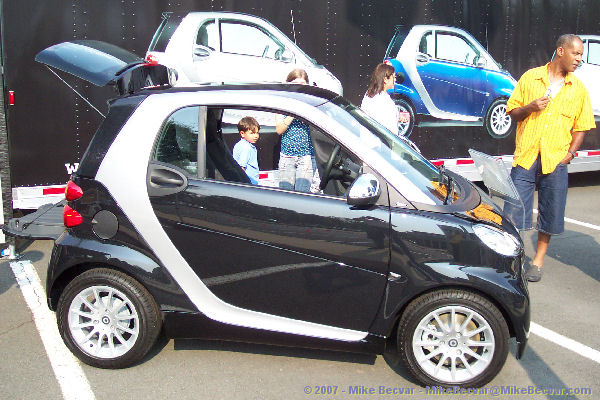 A black fortwo