Moulage
I was asked to arrive at the airport at 6:45 am and dress in clothes that can get messy or distroyed. When I arrived at the airport, I was given a participant badge and an injury card. I was to play Jack Reins. My injuries included minor facial lacerations and facial swelling.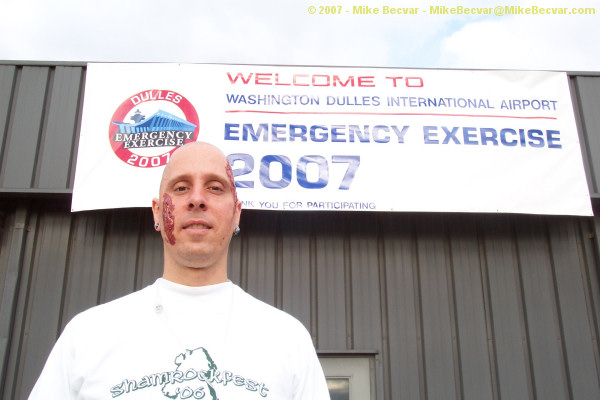 I told the moulage person that I wanted to look injured. She put two large wounds on my face.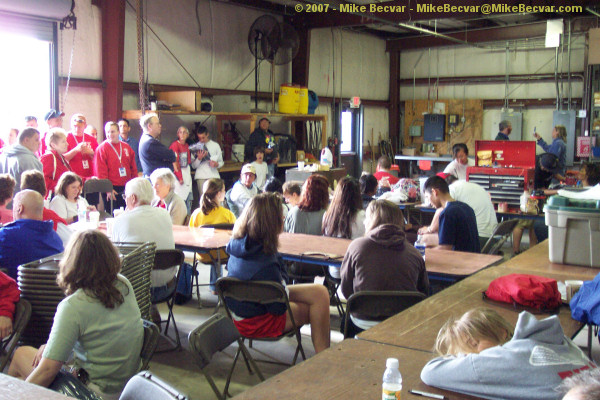 The volunteers were made to look like plane crash victims and waited for the exercise to begin.
Exercise Scene
The accident scene had two airport buses that tipped over after crashing into an Airbus A-320 on a taxiway. The participants waited off to the side of the taxiway until the fire had been extinguished.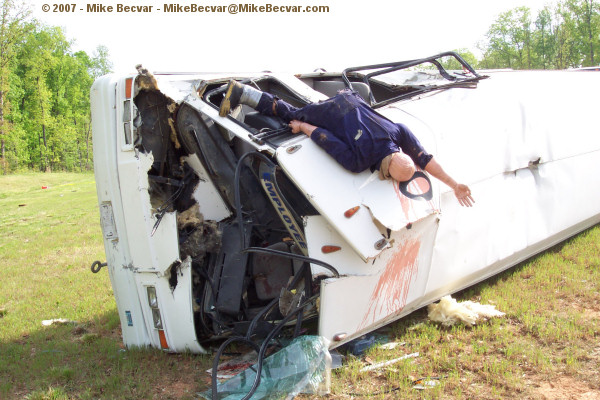 One of the airport buses on its side with a dummy hanging out the window.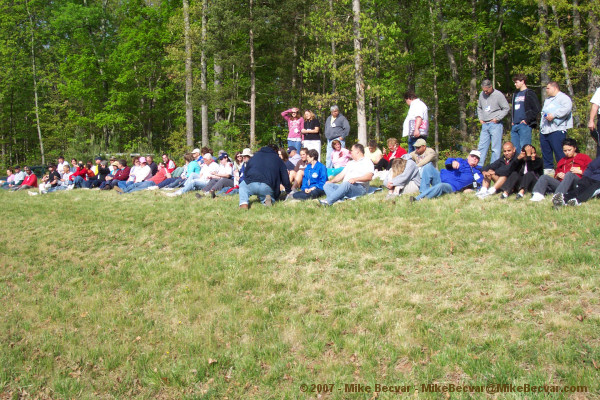 Before the accident scene began, the volunteers gathered along the side of the runway and were given last minute instructions.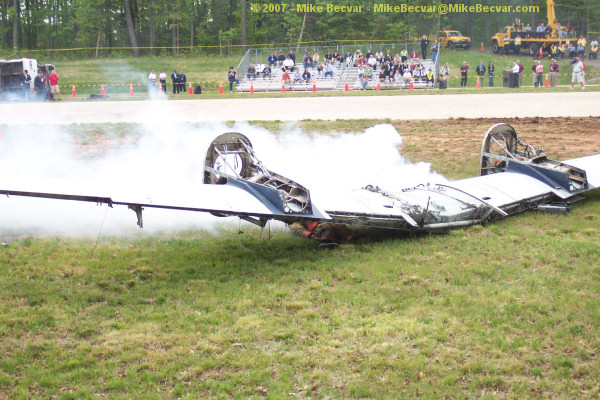 The scene began and smoke comes out of the wings of the plane.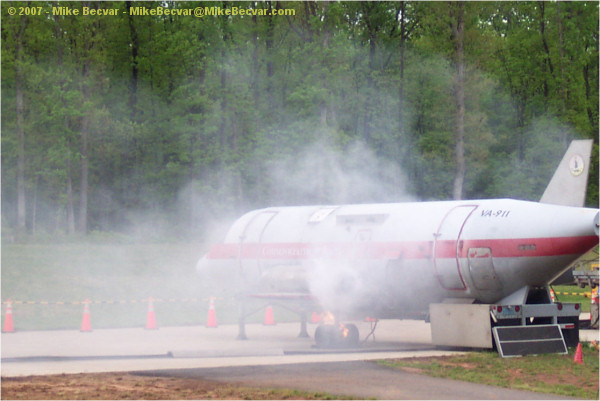 Smoke comes out of the body of the plane.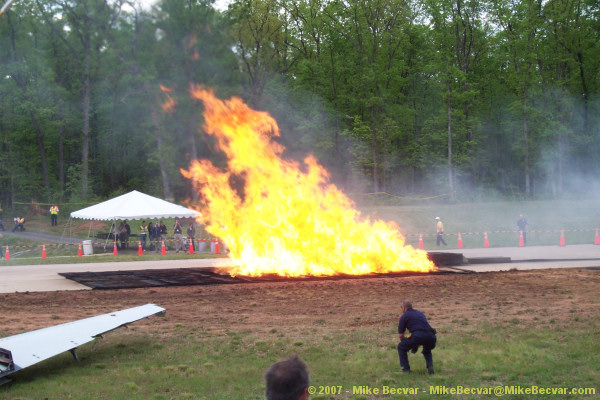 They used a large fire pit to simulate the burning plane.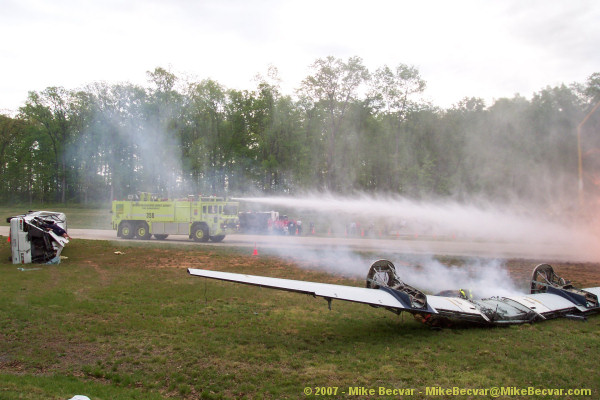 One of the airport fire engines comes to put out the fire.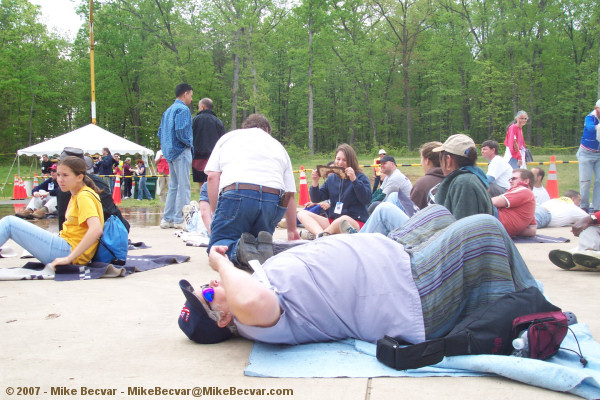 After the fire was extinguished, the volunteer crash victims walked out to the runway and took their positions.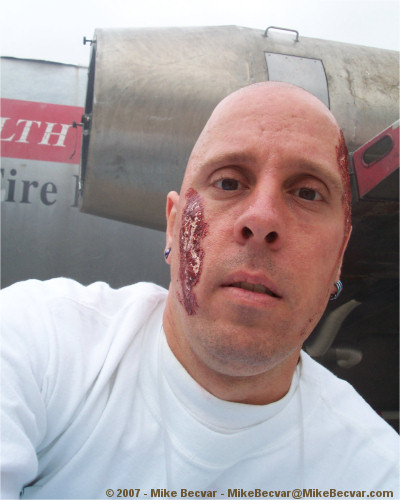 I picked out a position on the ground next to the airplane.
Ambulance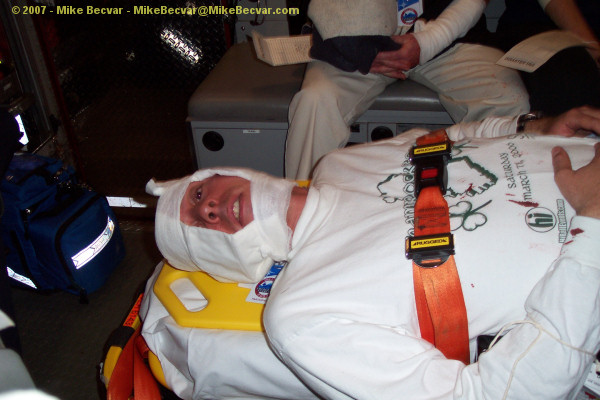 I was taken by ambulance to Reston Hospital Center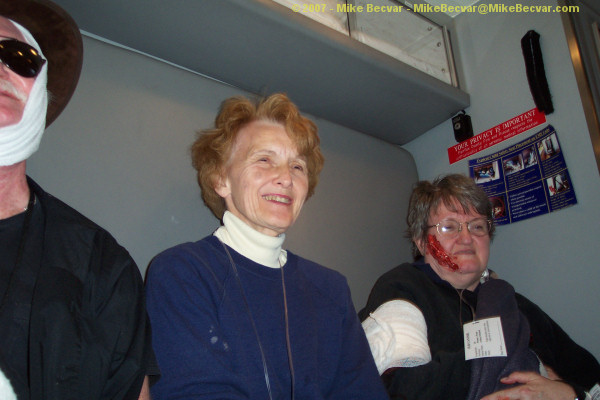 There were five other victims on the ambulance with me.