Mike Becvar - http://www.MikeBecvar.com/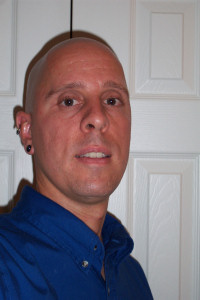 I am currently a multimedia, web, and eLearning programmer living in Northern Virginia. Let me know if you need help building a website or developing eLearning content. I am currently employed as a web-based training developer working on projects for the FAA. I have done some freelance elearning development in the past. I also developed several websites for myself and non-profit organizations. I am currently the webmaster for the Opera Guild of Northern Virginia, Just Clowning Around of Northern Virginia, and Kapitol Klowns.
I grew up in the suburbs of Chicago with my parents and my older brother. When I was young, I wanted to be an astronaut when I grew up. Eventually, my goal changed to being a scientist and finally a Chemical Engineer. I earned a B.S. and M.S. in Chemical Engineering from the University of Missouri-Rolla (UMR).
I never took a job as an engineer. While in college, I was introduced to Asymetrix ToolBook, which is a product used to develop multimedia. When I was looking for my first job, I sent my résumé to engineering firms and training companies. I moved to Fairfax, Virginia when I took my first job in 1996 as a computer-based training developer. I have been working in the training development industry ever since.
I am an active volunteer in my community and the Washington, DC area. I am the former Chair and active member of the South Riding Proprietary Website and Technology Committee. I also regularly volunteer with Single Volunteers of DC (SVDC). I have hosted three foreign exchange students through Youth for Understanding (YFU).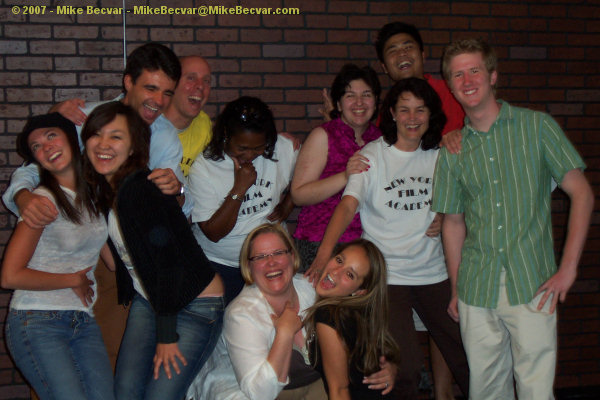 I am an aspiring actor with experience as an extra in several productions filmed in the DC area. In August 2007, I attended a one-week acting workshop at the New York Film Academy (NYFA) at Universal Studios in California. In February, 2008, I started taking acting classes at the Studio Theatre in Washington, DC. I am still waiting for my big break. Although I have spent time on different movie sets, I can't say that I have gotten any time on the big screen. My scenes have either been cut from the final production or pass so quickly that everyone is a blur.

In 2008, I went to a clown camp (Moose Camp) and learned how to clown around. I created my own clown character, Sir Toony Van Dukes or Sir Toony for short. I also started taking unicycle and magic lessons, found my old juggling balls, and joined various clown groups, and spend time entertaining children of all ages. In January 2009, I went on a cruise with 50 other clowns and have plans to return to Moose Camp in the summer of 2009. I like marching in parades, clowning around at picnics and special events, and hope to start doing birthday parties. If you need a clown in northern Virginia, look up Sir Toony.
I spend way too much time on the Internet. When I manage to break away from my computer, I enjoy Sci-Fi, roller coasters, and taking my dog for a walk.