I don't know how I managed to let two weeks pass without posting this on my blog. I promise not to let something like this happen again. I got my smart fortwo.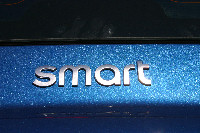 Let me begin the story at the beginning. I had long told my friends that if someone was able to build a golf cart that could go 65 mph and sell it for under $10K, I would buy it. Well, I learned about the smart fortwo and its plans to come to the United States in 2006 or early 2007. I registered on their website to be notified about updates.
In April 2007, I paid $99 to reserve a smart fortwo. After placing my reservation, I watched the news for updates on the smart fortwo's plans. In November, they sent me a link to configure my fortwo. There weren't too many options available.
I configured a blue smart fortwo passion coupe. I selected the black tridion safety cell, black leather seats, and the comfort package which included heated seats, electric power steering, rain sensing windshield wipers and headlights. The base price was $13,590. The total price as configured was $14,665.
I continued to watch the news and wait. The first smart fortwos were delivered in January. I knew that I was near the front of the list, but didn't know for sure when my car would be delivered.
At the end of March, smart sent an email with a link to their Delivery Date Estimator. When I first checked, it showed me a 90-day window between the end of March and beginning of June. Since my 90-day window had begun, I asked smart for information on the dealer that would deliver my car. They send me the information for the smart Center Tysons Corner. I tried unsuccessfully to contact them.
A week or two later, I checked again and my delivery date had narrowed to a one month window starting April 1st and ending April 30th. I was excited and tried again to contact my dealer. A day or two later, they called and left a message with my exchanges students. They didn't understand the message and I figured they were just calling me back to give me an update. The next day they called again and left a message that my car was in. They followed up that with an email. I called them and made arrangements to see my car on Tuesday, April 15th.
I went to the dealer right after work on April 15th. I knew the smart fortwo was "sold out" so I expected that my car would be one of one or two cars on the lot. I was surprised when I saw more than a dozen smart fortwos.
We went for a test drive in their demo car, then started doing the paperwork for my smart fortwo. I was ready to leave in less than two hours and said that I would be back the next day to pick up my car.
On Wednesday, April 16th, I asked a co-worker if he could take me to the dealer either at lunch or after work. He was excited to help and see my new car, so he said we could go at lunch. My car was ready and I was on the road in less than 10 minutes.
I drove back to work. Half of my mission was accomplished because I also had my 2004 Trailblazer at work. I drove the smart fortwo home and got a ride back to work in the evening to bring my Trailblazer home.
 I now own two cars, my 2004 Chevy Trailblazer with close to 80k miles.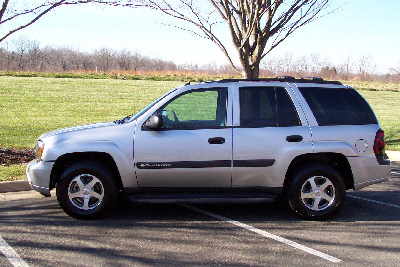 and my 2008 smart fortwo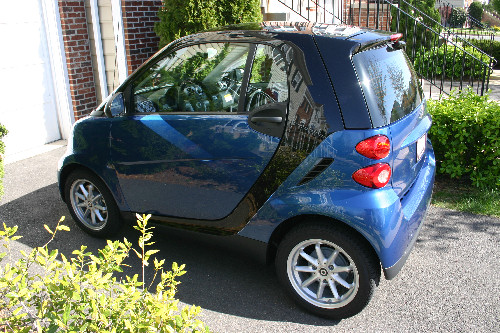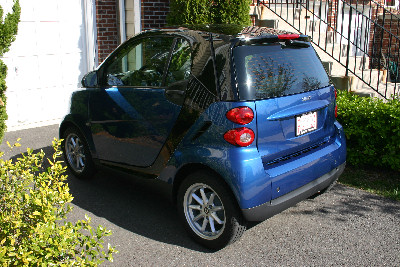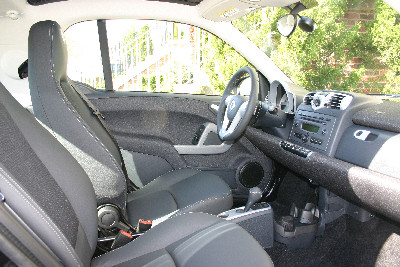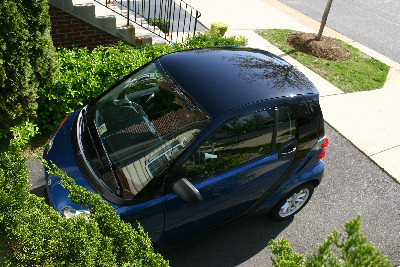 I wish I had more time now, but I don't. I will continue later to talk about how fun it is to drive the smart fortwo.